California Ethos, Handmade in L.A.
Since 1987, Brentwood Home has been handcrafting the finest luxury mattresses, pillows and bedding — thoughtfully made with non-toxic materials and natural elements — right here in our own Los Angeles factory. As designers, makers and artisans, we thrive by articulating the details that others ignore. Yet it is our "California ethos" that truly defines us; compelling us to craft beautiful sleep products that also promote healthy lifestyles and greater wellbeing.
CUSTOMER FAVORITES
Our Most Popular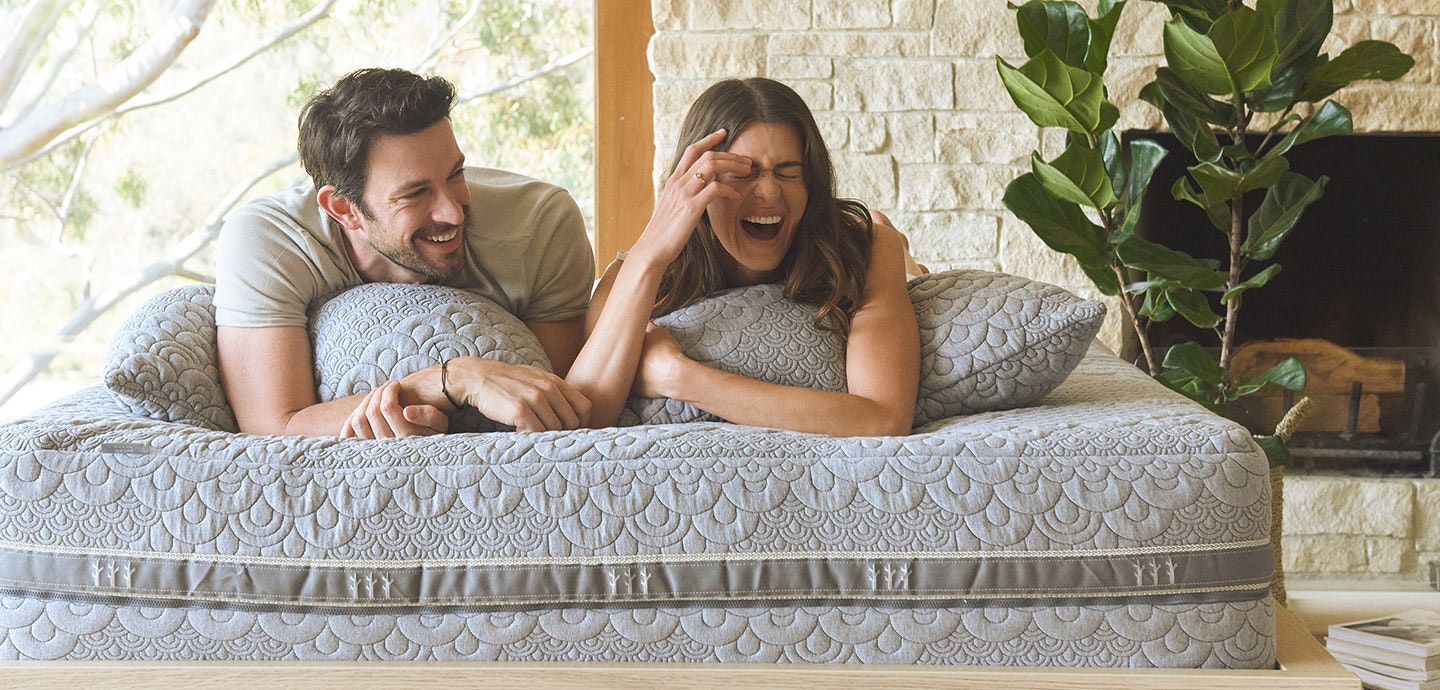 Renew
ACTIVATED CHARCOAL
& DUAL-SIDED DESIGN
Restore
#1 RATED LUXURY MATTRESS
– SLEEPSHERPA.COM
Meditate
MEDITATION PILLOWS
Refresh
SLEEP NATURALLY
our customers love us
Sleep at Last!
"I'm all about this mattress and company. The bed is well designed, beautifully constructed, and most importantly, SO comfortable! I'm on the light side, so I opted for the soft gel topper for a little more lush sleeping experience."
Love this pillow
"This is the perfect meditation pillow. It's so comfortable and is absolutely gorgeous. My husband also likes to use it while he reads to lean his back on. We love it!"
Amazing!
"We sleep much better now and the set up was easy and shipping was very fast! Much faster than we expected."
FROM THE BLOG
Former Los Angeles Laker girl turned yogi Jacquelyn Umof shares her morning routine, including five... Continue Reading
Unless you've been living in a cave, you have likely been hearing about brain science... Continue Reading
Summer's almost here and the time is right for dancing in the streets of faraway... Continue Reading