Ways to Keep a Healthy Home
Keeping a healthy home means something different to everyone. For some, complete tidiness and organization are key to staying clear headed at home, and others just need a fresh vase of flowers for added cheer. Taking the time to create a comfortable atmosphere at home can totally change the way you live, no matter your design skills or preferences. Here are a few of our favorite tricks for keeping a home that will make you and your guests feel happy and well. 
Fresh flowers
A bouquet of fresh flowers will brighten up your living space as well as your mood. That's right, a room with flowers can actually have an effect on your emotional state. According to a study done by psychology professor Jeannette Haviland-Jones, the presence of flowers increases happy emotions, feelings of satisfaction, and brings forth positive social behavior. Foyers, living and dining rooms are the most influential spaces to place flowers in the home because they are the most open to guests. But, you can also place flowers in bedrooms and bathrooms to fill your personal space with positive vibes.
See our tips for building the perfect bedside bouquet here. 
Create space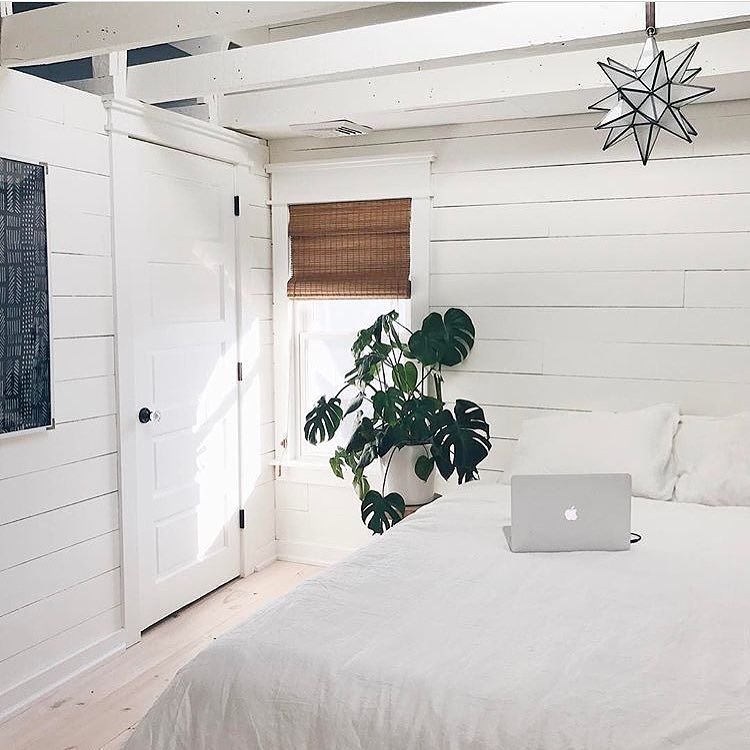 We've all heard of The Life-Changing Magic of Tidying Up, right? It's called magic for a reason. Clear you clutter. Too much stuff can add unnecessary stress to your life, and getting rid of things you no longer need is a high you can feel good about. Make room for the important stuff and leave the rest behind! We love this perfectly minimal space (featuring a hidden Sierra mattress) by @danneinkk on Instagram. 
Natural Linens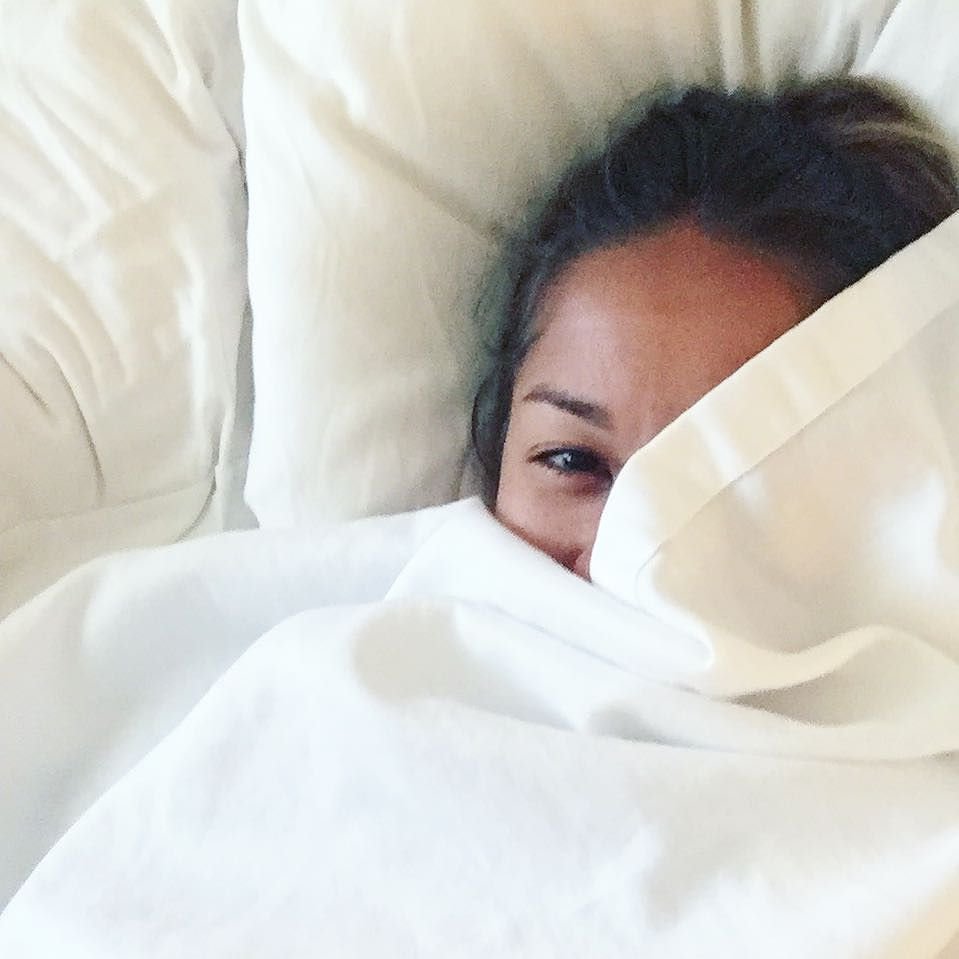 Chances are, you spend a lot of time in your bedroom. In fact, if you're like most people, you'll spend 1/3 of your life sleeping. For that reason, it's important to invest in bedding that you can feel good about breathing around and sleeping in. Consider natural cotton sheets with an Oeko-Tex certification, or mattresses and pillows that are made using non-toxic and organic materials. Bonus points if they're hypoallergenic (like ours!). 
Soothing Hues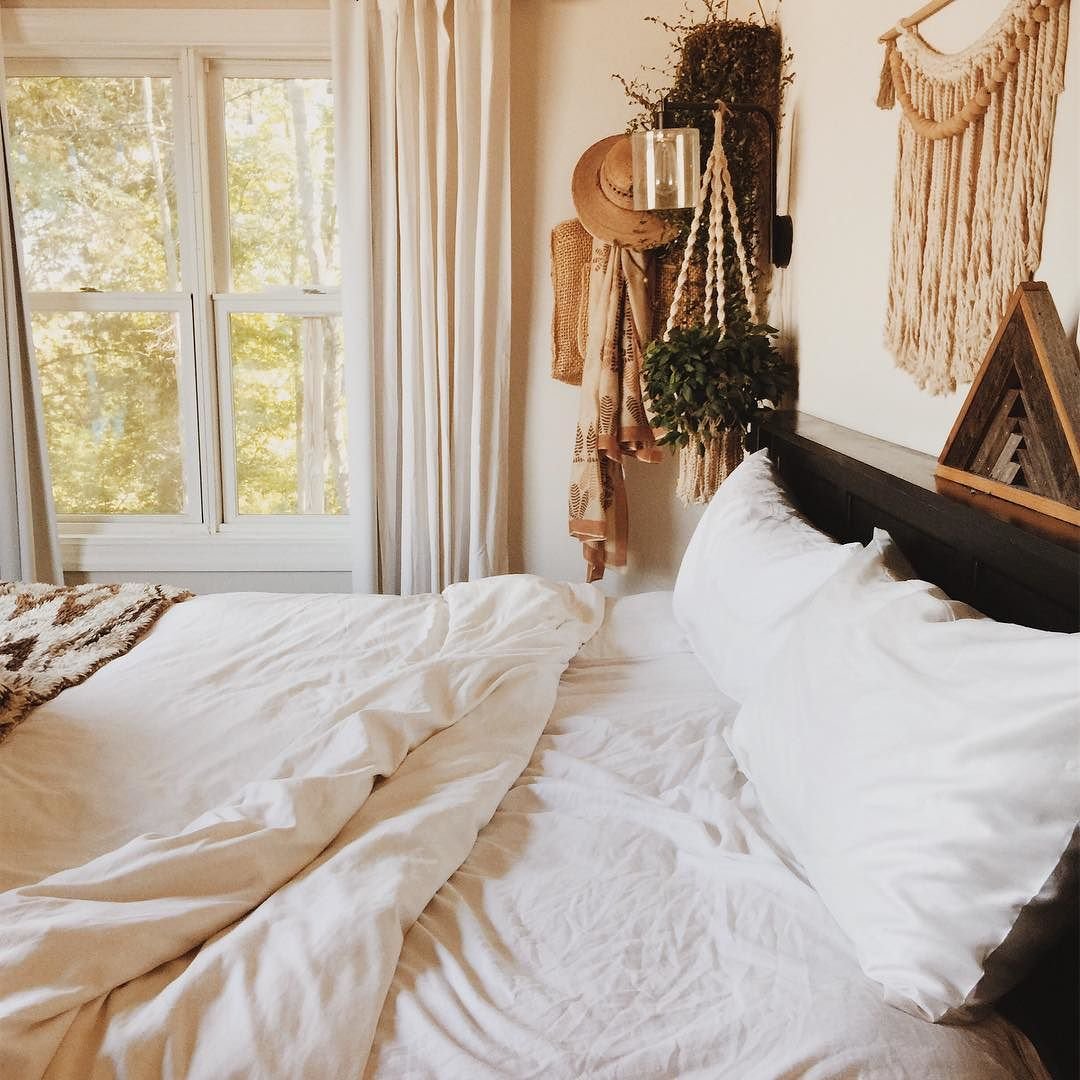 Color definitely has its place, and staying true to your personal taste is an important aspect in making a space feel like home. However, if your decor scheme feels overwhelming, try dialing it back a bit with more neutral, soothing colors and accessories. If certain spaces in your home feel too bright and busy, they can make it difficult for you to relax and unwind at the end of your day.