Meet Our Oceano. The Mattress that Will Change Your Life
If you're looking for a new mattress, you probably have a lot of questions. Should I buy online or in store? What's more comfortable, innerspring or memory foam? What's a "hybrid mattress?"  How do I know I'm getting a good deal? What if I don't like my mattress after I sleep on it for a few weeks?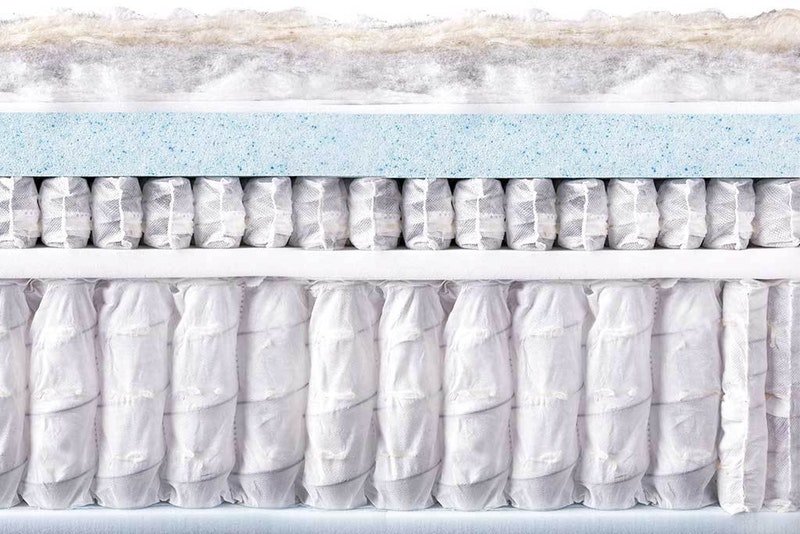 Enter our number one selling mattress, the Oceano.
Why do our customers call this bed the "best night's sleep I've had in years" and "the best mattress either my wife or I have ever slept on?"  It's because the Oceano has it all: comfort and support, coziness and coolness. We truly believe this mattress will change your life. Here's why:
     1. It's the best of both worlds
The biggest decision in mattress shopping is usually spring or foam spring coils are tried and true – they've been around since the mid-19th century. They're durable and sturdy, but they aren't always comfortable. On the other hand, memory foam is newer, invented by NASA in the 1960's. These mattresses are much softer and often more comfortable than springs because they conform to your body's shape. But they can trap too much heat and frequently release smelly gases for the first few months of use.
The Oceano mattress solves this dilemma with springs and foam! The top 8 inches are foam (with a layer of light New Zealand wool, see below) sitting on a base of individually-wrapped spring coils. All the comfort of foam, all the support of springs – the best of both worlds!
     2. Feel support, wherever it's needed
The Oceano's foam layer provides killer comfort, but a mattress needs to give support to avoid morning pain. That's why we packed the spring layer with more than 1,000 individually wrapped microcoils, providing serious support wherever your body needs it. And since the coils are individually wrapped, they don't transfer movement across the bed. No need to worry about waking your partner when you need a midnight snack.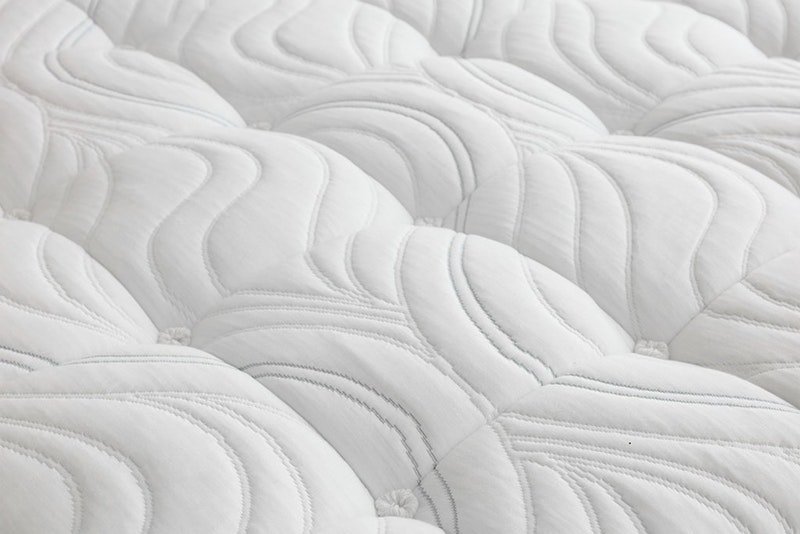 3. Keep cool when the weather's warm
California is no stranger to warm nights. Since we're built with California ethos in mind, that means staying cool no matter the temperature outside! The Oceano's foam layer uses open cell technology to pull heat from your body and keep hot spots from happening. But even more importantly, our layer of summerweight New Zealand wool is the perfect insulator. By wicking moisture and allowing airflow, it's one of the best temperature regulators on the planet!
     4. Absolutely no toxic chemicals
It's no secret we spend a lot of time in bed – sometimes up to a third of our life! We welcome loved ones onto our mattress, including children, friends, partners and pets. That's why it's important our Oceano bed – and all Brentwood Home mattresses – have absolutely no toxic chemicals. We use natural fire retardants instead of chemicals. Our polyurethane memory foam is certified by CertiPUR-US as non-toxic, limiting VOC emissions, and eliminating smelly off-gassing from new memory foam. Our first priority is for you can sleep at ease, every single night.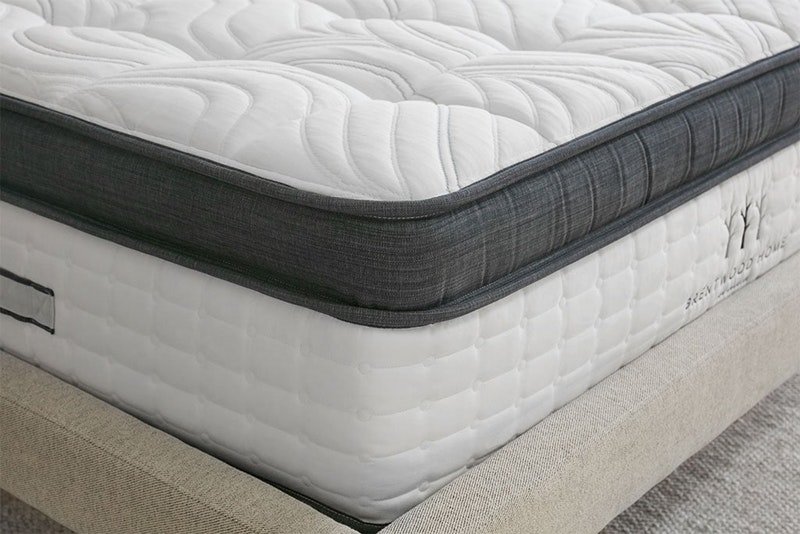 5. Support beyond the product
We're more than just a product. We respect the environment and our customers and we want you to have the best sleeping experience possible. Enjoy free shipping and returns, with a 120-night guarantee. If your Oceano mattress isn't the perfect fit, we'll take it back at no cost to you.
And if you do choose us, we recognize your mattress is a commitment you want to work for years, so we respect that commitment with a 25-year warranty. That's how much we believe in our handcrafted construction process, which happens entirely here in California.
Try our Oceano today – this mattress will change your life.