meditate | morning routines
Morning Routines | Yoga Instructor Angela Kukhahn
Angela Kukhahn has been by our side since she helped us design our best-selling Crystal Cove meditation pillow in 2016, and continued to support us through the development of our new, expanded Crystal Cove yoga collection. Being one of the top yoga instructors in Los Angeles, we knew Angela would be a great fit to help us design, test, and spread the word about our collection of new, natural yoga tools. 
Now we want to know how this yoga instructor, designer, and avid meditator starts her days to get all of this accomplished. Read about Angela's morning routine below! 
Are you a night owl or an early bird?
I like both! I love getting up just before the sun begins to peek its head over the horizon. There is something about being up early that gives you the feeling that you are getting more out of life. When I get up later, there is a part of me that feels as if I have already missed out on something. On the other hand, I feel most inspired to write late at night and find it next to impossible to get into bed before midnight. 
How many times do you hit snooze?
I don't. To me, hitting snooze is just putting off the inevitable and leads to terrible things like sleeping through the alarm. I've made a habit of getting up and staying up. 
What Brentwood Home essentials do you wake up with?
The Mirador Mattress, the Beachwood Linen Quilt, Sonoma Sheet Set, and the Crystal Cove Mediation pillow (of course), on the days that I meditate first thing in the morning. I haven't slept so deeply and soundly as I have since I switched to the Brentwood Home products. I had no idea how sleeping on and in natural fibers would change my sleep! It is as if my body can finally breathe! I used to have areas of my body that felt unsupported, too hot, too cold etc... all things that are no longer a part of my sleep experience. Coming from someone who has struggled on and off with insomnia over the years, this is a huge plus!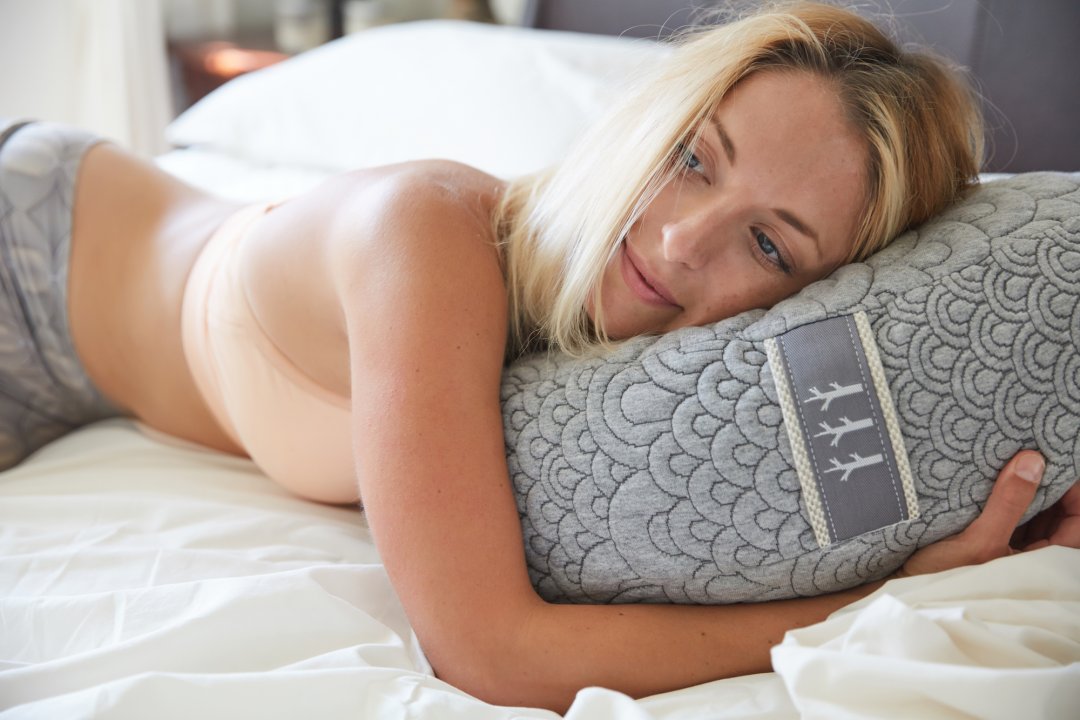 What's your morning beverage of choice?
Without a doubt, Bulletproof Coffee! I discovered this rad concoction this past year and it is like waking up to a super yummy treat! Basically, you add grass-fed butter and coconut oil to your morning coffee and you have a drink that super-charges your energy levels, jump starts your brain, and helps you burn fat to boot. I also add some liquid stevia to it, which is probably cheating, but makes it even more tasty! 
Best breakfast or brunch in LA?
Beaming on Montana Ave is my fave breakfast spot, with Kreation coming in at a close second. Everything is all natural, organic and gluten-free. They have, hands down, the best (and prettiest!) Acai Bowls in town, and trust me, I've tried A LOT of Acai Bowls! I am also a huge fan of their Carrot Muffins, Matcha Chia Pudding (made with coconut cream, which is just insanely delicious), and their Coconut Yogurt Parfaits with fruit and gluten-free granola! 
What's the one morning ritual you can't function without?
I am tempted to say coffee because I probably couldn't make it out of bed in the morning without it, but since I have already waxed poetic about my coffee ritual, I am going to say yoga. I can, and have lived without doing it first thing in the morning, but honestly, I'd rather not! Nothing gets me better prepared to have a kickass day like my yoga and mediation practice! When you start your morning with feelings of peace and gratitude, everything else just tends to fall into place.